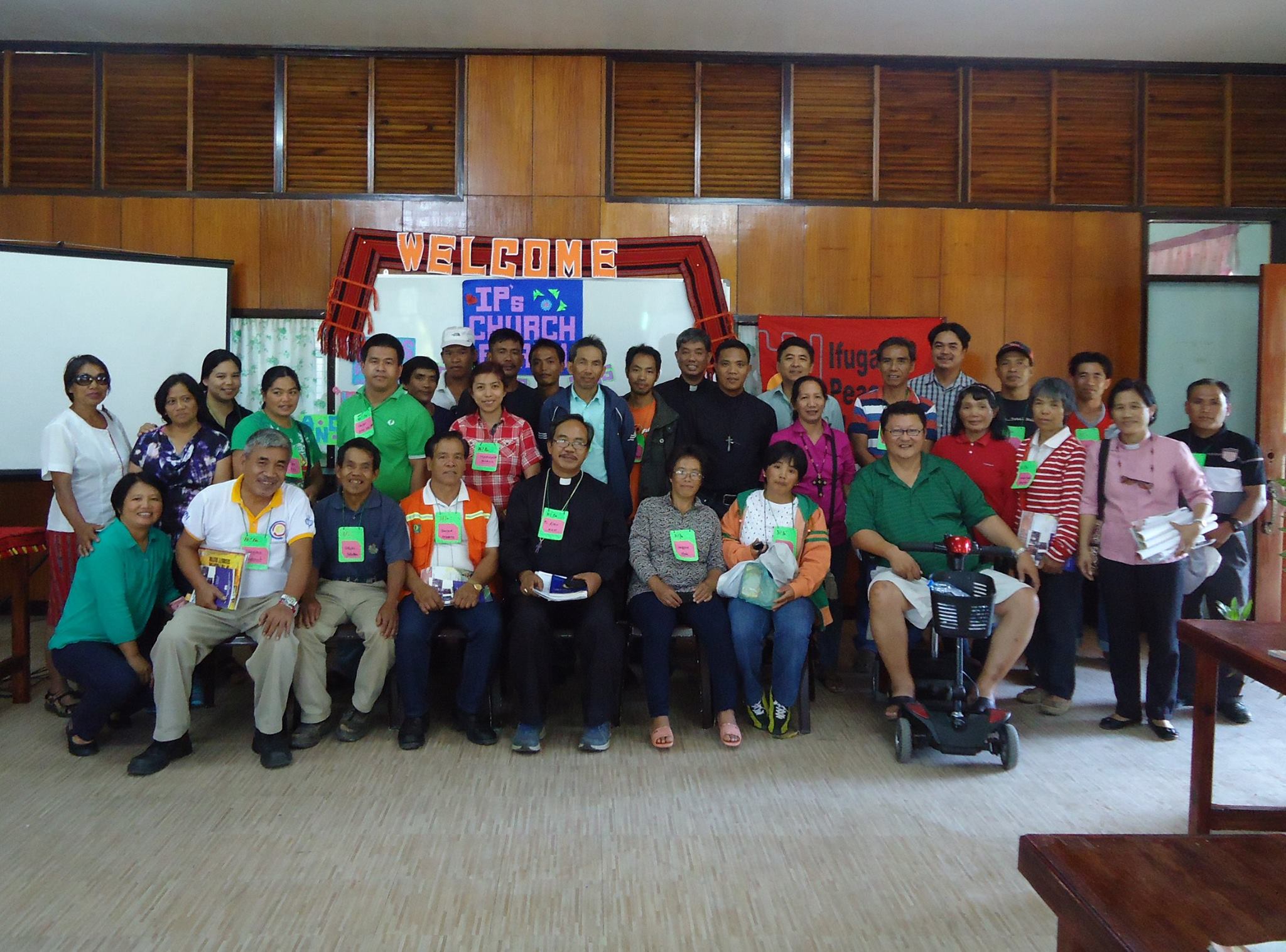 Sona ng Mamamayan protest in Baguio City. July 27, 2015. Photo by: Gregorio B. Dantes/Alamy.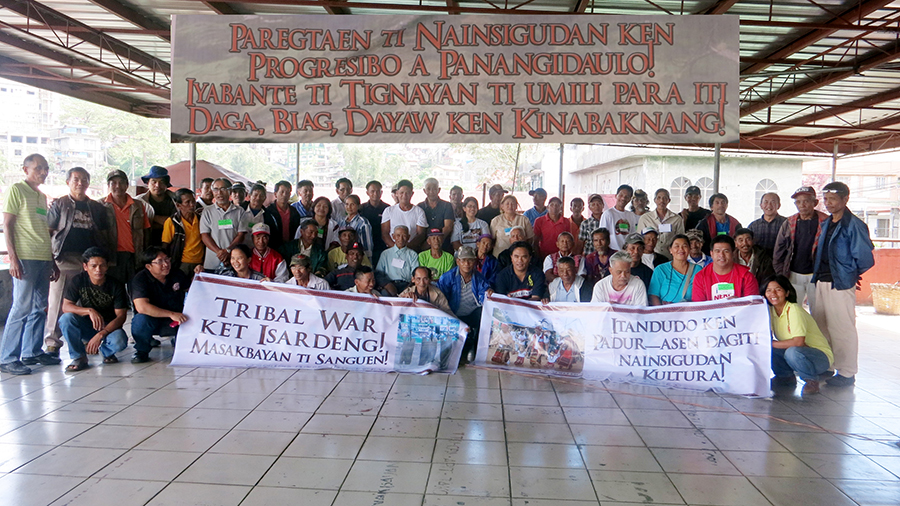 [September 21, 2015] The Cordillera Peoples Alliance and various organizations commemmorated Martial Law in Baguio City in a march rally, with a call for an end to State fascism. Photo courtesy of Aldwin Quitasol/NORDIS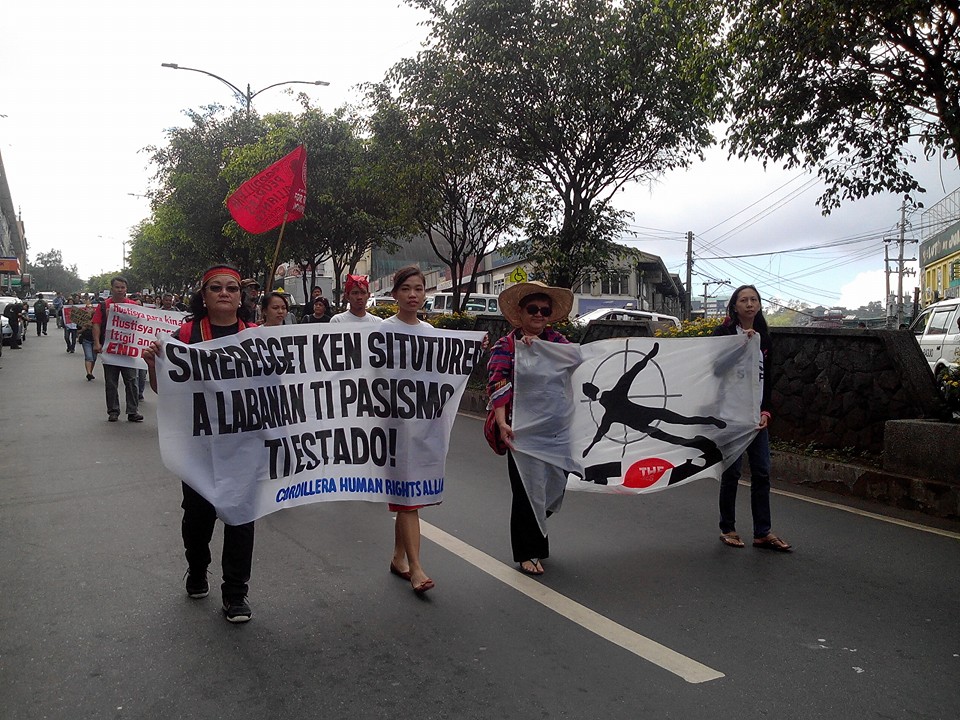 Cordillera Peoples Alliance, Cordillera Human Rights Alliance and Tinoc leaders speak on the energy and human rights issues in Ifugao during a press conference held on June 30, 2015 in Baguio City.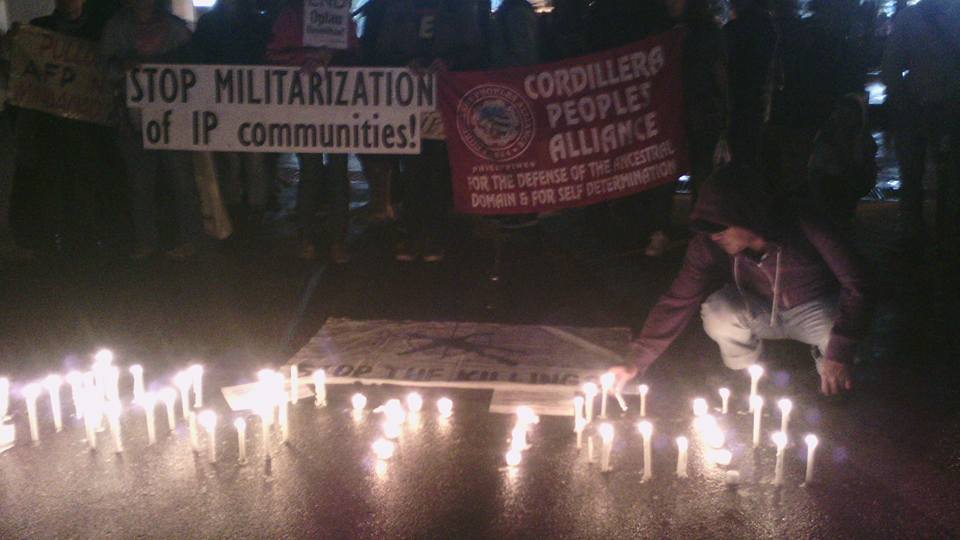 PANDIWATA. Despite a police barricade, indigenous lumad from Mindanao together with indigenous peoples from Cordillera, Pampanga, Aurora, Mindoro and Panay held a lumad ritual, to stop the killings of IPs, in front of the Aquino residence in Times Street, Quezon City on July 4, 2015. Photo credit to Adela Maybelle Wayas/ KATRIBU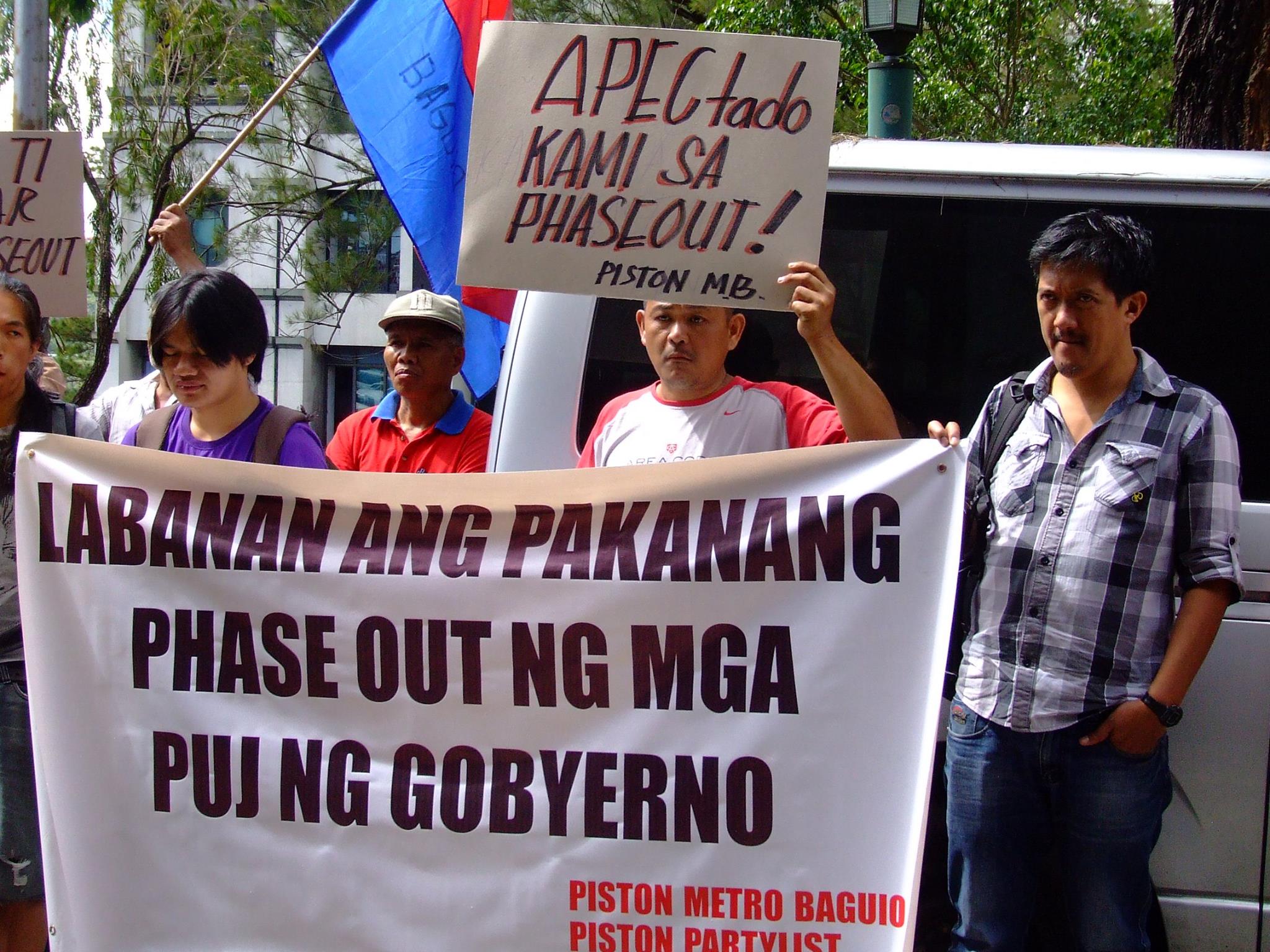 The Cordillera Peoples Alliance is outraged by the killing rampage of paramilitary groups and State security forces in Mindanao against Lumad activists, environmentalists, human rights defenders, educators and advocates for the indigenous peoples.